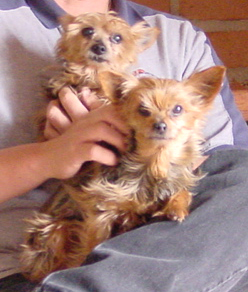 Ratface & Prudence
The sting of your loss I will carry for all of my days.
I pray that I will know your sweet souls once again.
A people willing to lose its little liberties is doomed to lose all its liberties ...
Fear not the evil-intentioned threats to your liberty, for they will be easily recognized and mightily resisted.
Fear instead the well-intentioned threats, for they will be more subtle and far more deadly.
- Thomas Jefferson -